How to incorporate a company in US from India?
These days there is wave of Indian Startups inclined towards incorporating businesses in USA. As you guessed, establishing your business in the USA comes with far too many advantages. If you wish to become a renowned global brand, you should incorporate your business in USA. A lot of global brands which are known worldwide started from USA like Google, Airbnb, Apple, Facebook etc. This article gives you a startup guide on why and how you should apply for incorporation in the US.
Why are the Starts-ups more inclined towards US Registration?
USA provides one of the most start-up friendly environments. If you want to access the greatest startups ecosystem in the world, USA is the right destination. Starting a business in USA is completely hassle free. If you have finalized your business plan and you are all set to go, it will hardly take 3-5 business days for incorporating a business in USA. It provides ease of doing business in true letter and spirit. Advantages of incorporating a Company in US:
Entrepreneur-friendly laws, rules and regulations;

Security to your assets;

Lesser corporate income tax;

Better privacy for the shareholders and directors as they do not need to disclose their names;

Better preference among investors;

Better market value;

Flexible structuring for companies with lesser restrictions;

Special courts for corporate matters;

Trade accessibility of Dollar;

New market opportunities;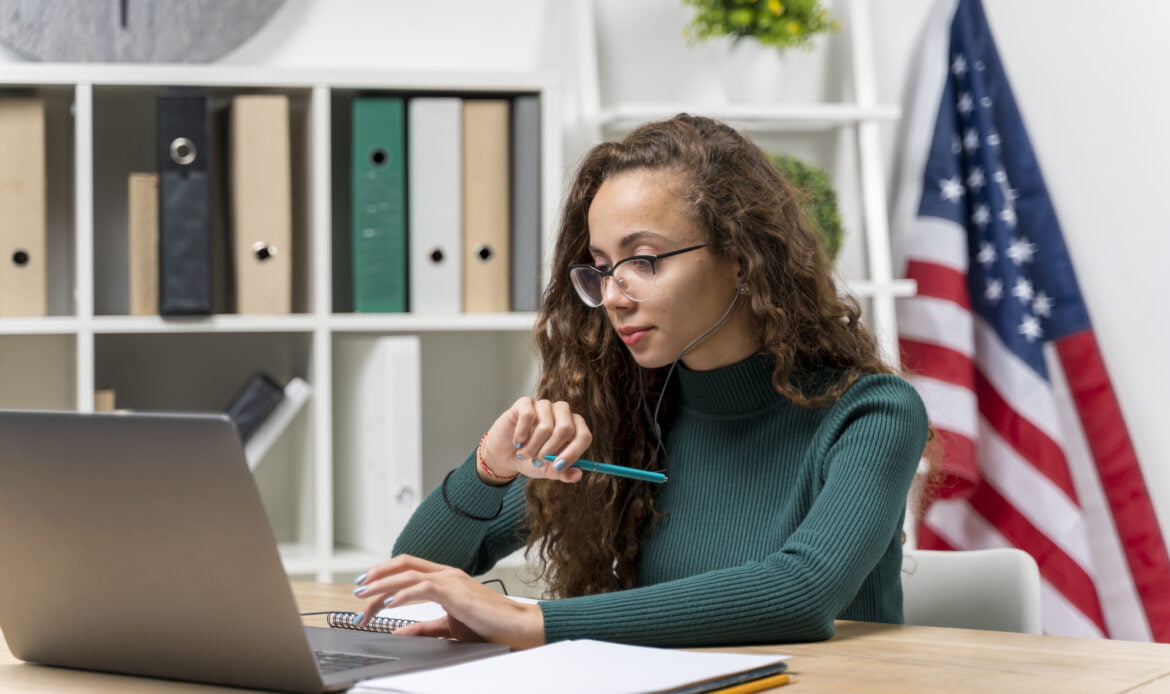 How to get a US Registration
STEP 1: Determine the type of company:
The two most common types of companies to get incorporated in US are corporation (both C Corp and S Corp) and LLC. You can also register it as sole proprietorship or non-profit corporations.
"C" Corporation

A C corporation (or C-Corp) is a legal structure in which the owners and shareholders are taxed separately from the corporation;

C-corporations are subject to Corporate Income Tax;

Double taxing of profits (both at corporate level and personal level);

Can have as many shareholders as they want. It is easier to raise money;

They have mandatory annual shareholders' meetings, and Annual Director's meetings;

Their board of directors is chosen by shareholder's voting;

More class of stocks and

very easy to attract investors.

"S" Corporation

S corps are pass through taxation entities with no corporate tax, but their taxes are paid through shareholder profits;

Single taxation;

Taxed same as Partnerships;

This is particularly true of firms established prior to the advent of the modern limited liability company;

It should have 100 or less allowable shareholders. (

May not be partnerships, corporations or non-resident alien shareholders);

Have only one class of stock, which might be a disadvantage if you want to go public;

It should be a domestic corporation, not

an ineligible corporation (i.e. certain financial institutions, insurance companies, and domestic international sales corporations);

LLC

This structure prevails in US, but not in India just like the C corp and S corp;

LLC is a hybrid structure combining the elements of both the elements of corporation and partnership.

Anyone can be a member including other individuals, corporations and foreign entities and other LLCs. Banks and insurance companies cannot be made members.

The liability of the members extends only to the amount of money they have invested;

The profits and losses pass through its members who can file their individual tax returns. Therefore, it avoids double taxation.

Articles of Organization must be filed with the state for incorporation.

Sole Proprietorship

Sole Proprietorship/Sole trader is basically a one man show and you have the complete power in decision making;

 It has one owner who pays personal income tax on the profits he earned from the business;

Your business income and personal income are the same;

 They don't necessarily need a trade name/ brand name as they are small scale businesses with specialized services that are famous among the locals. Therefore, you also don't have a business identity;

All small-scale business starts as sole proprietorship with unlimited liability on the owner, which means you are fully responsible for the profits and risks of the business. For example, beauty parlor on the street corner or a flower shop next to your house or a sweet shop on your way to school, which are all run by a single owner.

Non-Profit corporation

Non-profit corporations are corporate entities set up for public good;

They are exempt from both state and federal taxes;

They can receive donations;

They can apply for grants and funds;

There are two types of non-profits-one is charitable, and another is service/membership organizations.

Non-profit organizations are inherently charitable organizations which have separate legal entity and exempt people from personal liability. They are also tax exempt if the organization obtains 501(c)(3), i.e. you don't have to worry about corporate income tax.

 

A nonprofit organization stands forever even after you are no longer able to carry on your mission. It can also have national and cross border collaborations. They can also avail government fundings.
STEP 2: Choose a Unique name for your company:
This goes without saying! In order to grow a brand image, it is important for you to have a unique name for your company. This is also important to register your own trademark and not to infringe someone else's.
STEP 3: Appoint a registered agent who has physical address in the state where the company is being formed:
A registered agent, also known as resident or statutory agent is a necessary requirement to incorporate a company. They can be a person or a business whose address will be the address of service to the state documents which include annual reports, annual tax notices and any other legal documents necessary for the registration and running of the company. A registered agent in the state of incorporation is completely essential for the standing of the company.
STEP 4: File Articles of organization (in case of LLC)
Articles of Organization are sometimes referred to Certificate of Organization or certificate of formation. It is a formal document that is necessary to set up an LLC at state level. It helps establish powers, rights, duties and liabilities through bylaws. It is similar to what we call as Articles of Association in India.
STEP 5: Prepare an LLC operating agreement
This outlines the terms of limited liability specified to its members- the extent of their responsibilities and power and duties, the rules to hold meetings, the voting rights, profit loss allocation of each member, buy-out/buy-sell provisions, management rules. In crux, it lays out the financial and functional decisions of the LLC. These guidelines form the foundation of the company's operation. 
STEP 6: Submit the necessary filings and go ahead with the necessary compliances.
Depending on the states, the filings also vary. Being a foreigner, you can choose to form your company in any of the 52 states in the USA. Different states have different rules and different taxes. For example, Delaware and Wyoming have fewer taxes in comparison. If you incorporate in New York, you must publish in two newspapers about your incorporation.
STEP 7: Apply for federal employer identification number and tax number:
The Employer Identification Number (EIN) is also known as the Federal Employer Identification Number (FEIN) and Federal Tax Identification Number. It is nine-digit number given by IRS. When used for employment tax reporting, it is called TIN, when used for identification, it is called EIN. It can be received by submitting SS4 form to IRS and depending on the mode of submission, you will receive your number within 1-4 weeks.
STEP 8: Comply with all the regulatory and tax requirements:
This involves the requirements at the time of set-up and in the eventual course of business. As mentioned earlier, it varies from state to state. 
STEP 9: Opening of  the bank account: 
After getting EIN from the IRS, you are free to open a Bank account and start your business. there are few options available wherein you can open a bank account here by doing your KYC in India. Otherwise for bank account opening purposes, someone has to be physically present in the company, who is an officer of the company and signer on the bank account.
STEP 10: Purchase a business insurance:
Buying business insurance is important. Submit the necessary documents and buy insurance for your company.
STEP 11: Get your website and US phone number:
Create a professional website and a US phone number. This will establish your business digitally and give your clients a way to get to know you.
Documents for US Registration
Address and ID proof of all the directors and or members;

Passport of all the directors;

Member certificate of all members/shareholder's certificate;

SS4 form- IRS (For EIN);

LLC operating agreement;

Employment agreement;

Company bylaws;
Don't worry we will help you in drafting all of the above said agreements as we have done the same for a number of our clients in past.
What are the best states to get my US registration from?
Before choosing the place of your company, look at its business climate, taxation rules, accessibility, infrastructure, work force, growth potential, security and your budget. According to our opinion below mentioned state are most preferred destinations for conduct of business in USA:
Delaware

 Nevada

 Ohio

 Wyoming

Alaska

New York
Want to know why? Get in touch with us for our professional advice.
How to change your registration to US if you are already registered in India?
If you have an already registered business in India, you can move it to US through Delaware Flip. The Flip is easier to make when your company is still in its early stage. Here are the steps involved in the Delaware flip.
STEP1: Complete all the necessary regulatory approvals through your lawyer;
STEP 2: Pay off your outstanding debts or warrants for equity;
STEP 3: The shareholders must be convinced to give up their equities for now in exchange for the shares of the new Delaware company;
STEP 4: Incorporation of Delaware C Corporation;
STEP 5: Switching all the intellectual properties to the new company.
Complications of Delaware flip
Converting all the Indian company owned assets to jurisdiction outside India is criticized. (Because transferring the money outside the India as ODI and bringing it back as FDI is a way to escape income tax and it is banned under Foreign Exchange Management Act.)
The tax implications and compliances under the IT act are exhaustive;

You must await the approval of RBI in some cases.

The procedure can be complex and expensive;
But don't worry we are here to help you in making the process simpler and less expensive.
What is the approximate time estimation of US Registration?
The entire process takes place approximately within 5-7 working days in getting the registration done and approximately 3-6 weeks for you to get your banking approval and your business set up. But it depends on the type of company and the state which you are applying your company for registration to.
The advantages of incorporating your company in the US do come with far too many advantages but also efforts and risks. This decision is a one-way street, and it is not changeable. So, make sure you choose your move conscientiously. But also, don't let your doubts stop you from taking the very needed risks that will help you grow.
Best of luck! Contact Us For US Registration
Also Check : How to Register trademark in USA
Jibran Farooqui is a seasoned professional with a passion for driving business growth and expansion. As a Business Expansion Expert at Juris Consultants, he brings a wealth of experience and a strategic mindset to help businesses navigate the complexities of growth in an ever-evolving market. With a background in business development and a deep understanding of the legal and regulatory landscape, Jibran is well-equipped to guide clients through the intricacies of expanding their operations. He specializes in developing market entry strategies, forging international partnerships, and optimizing business processes to maximize profitability.