This Joint Venture Agreement (hereinafter called ''Agreement'') is made on this [●] at [●].
BY AND BETWEEN
ABC

[

●

], a Company incorporated under the laws of [

●

]and having its corporate office at [

●

] (hereinafter referred to as

"First Party"

or

"Foreign Company"

), which expression shall, unless the text otherwise expresses, shall include all its administrator, representative, liquidators and permitted assigns);
AND
MNO India Private Limited

, a Company incorporated under the Companies Act, 2013 with CIN [

●

], and having its registered office at [

●

] (hereinafter referred to as

"Second Party"

or

"Indian Company"

), which expression shall, unless the text otherwise expresses, shall include all its administrator, representative, liquidators and permitted assigns);
(ABC and MNO India Private Limited are hereinafter referred individually as a "Party" and collectively as the "Parties").
WHEREAS:
the ABC is engaged in the business of manufacturing of two wheelers and has necessary experience and expertise in that field;  

 the MNO India Private Limited has a wide distribution network in the Indian market and have necessary experience and expertise in that field;

the foreign Company want to expand their business operation in India as well and it approach Indian Company to join hands for extending their distribution network to sell the manufactured products of foreign Company.

Both the Companies decided to carry out the said business activities by incorporating or setting up a new company upon the following terms and conditions:
NOW THIS AGREEMENT OF JOINT VENTURE IS WITNESSETH AS UNDER:
In this agreement, the following expressions shall have the following meanings:
(a) "Act" means the (Indian) Companies Act, 2013;
(b) "Affiliate" means:
In relation to an individual, anybody corporate under his control (as defined herein) individually or in association with his relative, any trust of which he is either a settler or a beneficiary, any partnership firm under his control individually or in association with his Relatives, or his Relatives; and

In relation to a person other than an individual, any Person which (i) Controls, (ii) is controlled by or (iii) is under the common Control with such person;
(c) "Agreements "means this joint venture agreement and all its schedules and annexures, as may be amended from time to time;
(d) "Applicable laws" means any laws, rules, regulation, ordinance, orders, directives, codes, judgement, decrees, injunctions or any interpretation, determinations, awards, permits, licenses, authorizations, directives, ruling or decisions of, agreement with, or by any government authority, applicable from time to time;
(e) "Business" means [●]
(f) "Deed of adherence" means a deed to be executed by any third party undertaking to adhere to the terms and conditions of this Agreement in the form attached in Annexure [●]
(g) "Encumbrance" means and includes any third-party rights, interest, mortgages, security interests, liens, encumbrances or charges of any nature whatsoever, including any right of first offer or refusal, non-disposal undertaking, previous sale, gift, claims, demands, orders, judgement or any notification, securities and guarantees;
(h) "Face" Value" means, with respect to,
Issue of shares- a mutually agreed terms and price, provided the price is determined in accordance with applicable laws (including the applicable Indian foreign exchange control law). In the absence of an agreement on the price, it shall be determined in accordance to procedure established in Clause (ii) (B).

Transfer of shares-for exit of a shareholder from the JVC and acquisition of the subject shares by another existing Shareholder (s) or by third party, a price determined as under:
A mutually agreed and negotiated price in compliance with applicable laws (including the applicable Indian foreign exchange control laws).

In the absence of an agreement on the price in accordance with (A) above within a period of 30days, then each party shall appoint its own valuer and get the valuation and the average price of the two prices (if different) shall be fair value price.
(i) "Person (s)" shall include an individual or association or body of individuals whether incorporated or not, company, firm, partnership, joint venture, limited liability partnership, trust, association, syndicate, or corporation, or an agency or instrumentality thereof and/or any other legal entity;
(j) "Product" means [●]
(k) "Share Capital" means the total issued and paid-up equity share capital of the JVC;
(l) "Share" means equity share of the JVC;
INTERPRETATIONS
In this agreement, except to the extent that the context otherwise requires:
Words importing the masculine gender shall also include the feminine gender and vice versa and the use of the singular shall include the plural and vice versa. Words denoting a specific gender shall include all genders;

References to an individual shall include his legal representative, successor, legal heir, executor and administrator;

Reference to any legislation or law or to any provision thereof shall include references to any such law as it may, after the date hereof, from time to time, be amended, supplemented or re-enacted, and any reference to statutory provision shall include any subordinate legislation rules and regulation framed there under made from time to time under that provision;

Any term or expression used but not defined herein shall have the same meaning attributable to it under the applicable law;

Any reference to any Clause shall be deemed to be a clause of this Agreement;

The use of the word 'including' followed by a specific example in this Agreement shall not be construed as limiting the meaning of the general wording preceding it;

Headings and bold typeface are used for convenience only and shall not affect the interpretation of this Agreements;

References to the Recitals, Clauses and Appendices shall be deemed to be a reference to the recitals, clauses and appendices of this Agreement;

The descriptive headings and bold typeface are inserted solely for convenience of reference and are not intended as complete or accurate descriptions of the content thereof and shall not be used to interpret the provisions of this Agreement; and

The terms "herein", "hereof", "hereto", "hereunder" and words of similar purport refer to this Agreement as a whole.

Heading are for convenience only and shall not affect interpretation:

The schedule and annexures annexed to this agreement, form an integral part of the agreement.

The recital and schedules shall form part of this agreement and shall have the same force and effect as if expressly set out in the body of this agreement.
NAME OF JOINT VENTURE COMPANY:
Both the companies have decided to carry out the activities said business activities by incorporating a new company in the name and style of [●] or such other name as mutually decided between the parties hereto (hereinafter referred to as the "JOINT VENTURE AGREEMENT").
PURPOSE AND SCOPE OF WORK:
COMPLIANCE WITH AGREEMENT AND APPLICABLE LAW:
4.1. The Parties shall vote and act as a shareholder of the Joint Venture Company to fulfill the provisions of this agreement and to comply with and use all reasonable efforts to cause the JVC to comply with and use all reasonable efforts to cause the Joint Venture Company to comply with this Agreement in all respects.
4.2. The performance of any obligation or completion of any activity pursuant to this agreement of by the Joint Venture Company shall at all times be subject to compliance with all the applicable laws.
MANAGEMENT AND DECISION MAKING:
5.1. The Joint Venture shall be managed by a Management Committee comprised of an equal number of representatives from ABC and MNO India Private Limited.
5.2. Major decisions, including but not limited to those related to finances, business strategy, and significant contractual obligations, shall require the unanimous consent of the Management Committee.
5.3. Routine operational decisions may be made by the appointed representatives of the Parties.
SHAREHOLDING AND ADDITIONAL CAPITAL:
6.1. AUTHORIZED CAPITAL
6.1.1 The initial authorized share capital of the JVC shall be Rs. [●] divided into [●] equity shares of Rs. [●] each. The authorised share capital of the JVC may be increased from time to time, depending upon the business requirement of the JVC and mutual agreement of the Parties.
6.2. INITIAL CAPITAL CONTRIBUTION & SHAREHOLDING
6.2.1 The initial issued and paid-up share capital of the JVC shall be Rs. [●] divided into [●] equity shares of Rs. [●] each fully paid-up.
6.2.2 Each party shall invest further amount in the JVC, as required and called upon by the Board of the JVC from time to time.
6.2.3 A party may hold share in the JVC either by itself and/ or through one or more of its Affiliates. The shareholding held by a Party's Affiliates shall be included for calculation of its shareholding in the JVC or for the exercising of any right or the compliance with any obligation.
6.2.4 All shares shall be of the same class and shall rank pari passu with each other.
6.3 CREDIT FACILITY
In addition to the capital contribution in the JVC, the parties may provide a mutual agreed credit line to the JVC in equal proportion.
6.4 ADDITIONAL FUNDING
The board of the JVC shall determine the additional funding requirement of the JVC, from time to time. However, no such fund shall be raised with the prior approval of the Parties.
6.5 CAPITAL CONTRIBUTION:
Both the partners shall contribute a sum of Rs. [●] (Amount) each by subscription of [●]equity shares of Rs. [●] each only. The partners shall have right to infuse the further capital from time to time as they need.
That each partner shall take care of their activities. The foreign partner shall ensure that supply of technology and other resources from time to time, while Indian partner shall focus on their marketing, distribution and selling of goods in local market or Indian market.
TRANSFER OF SHARES:
7.1 RESTRICTION ON TRANSFER
7.1.1 Neither party shall, directly or indirectly sell transfer, dispose, assign or in any other way dispose of or create any encumbrance with respect to shares under the agreement under this agreement in favour of any third party with the prior consent of other party.
7.2.1 However, any party may sell, transfer or assign any of its shares in favour of any of its Affiliates; provided that such affiliates shall execute a Deed of Adherence in the form attached at Annexure [●].
7.3.1 Notwithstanding anything to the contrary contained in this agreement, no party shall sell, transfer, assign any shares in favour of any party competing with the other party.
TERM AND RENEWAL:
That the said Joint Venture Agreement shall continue for a period of [●] years from the date of this agreement.
However as per the opportunities available in the market both the parties can further extend the term of agreement by their mutual consent.
TRAINING OF EMPLOYEES:
Foreign Company should train their employees at the manufacturing unit as the need arise. Foreign Company should provide the technical assistance and advice in relation to the operation of plant and machinery, repairs as and when need arise.
EXPORT:
All the goods manufactured in India will also be available for export outside India as and when there is an opportunity.
LICENSES AND PERMISSIONS:
That it shall be the responsibility of the Indian partner to obtain all the necessary approvals, permissions and the license as may be required, in order to carry out the proposed business activities. The foreign partner should co-operate in this process by providing relevant documents.
COST OF LEGAL ACTIVITIES:
All the cost of expenses incurred in the formation of Joint Venture Company will be borne by the Joint Venture Company. If any amount paid by any of the parties, same will be reimbursed at actual.
REPATRIATION OF FUNDS:
The shares of the foreign partner shall be repatriated back during the lifetime of the company by way of dividend and at the end of tenure after paying of all the third-party liabilities at actual in Indian currency.
PROTECTION OF INTELLECTUAL PROPERTY RIGHTS:
That it shall be responsibility of the Indian partners and all its directors, officers and employees to maintain the confidentiality and secrecy of business. And ensure the protection of the patented technology used for carrying out the said business.
All the secret and confidential information shall be kept undisclosed even after the conclusion of this agreement.
INDEMNIFICATION
15.1 Each Party agreed to indemnify, defend and hold harmless the other party, and its respective lawful successor and assigns from and against any and all losses, liabilities, claims, damages, costs and expenses including reasonable legal fees and disbursement in connection therewith and interest chargeable thereon (collectively, "Claim") asserted against or incurred by such other party which arise out of, results from, or may be payable by virtue of:
Any mis representation or any breach of, inconsistency with or inaccuracy of any representation, warranty or covenants of such indemnifying party under this Agreement; and

Default by such indemnifying Party in performance of any of its obligation (whether in whole or in part) required to be performed by such indemnifying Party under this Agreement.
15.2 Notwithstanding Clause 15.1, in no event shall the indemnifying Party be liable under the law of tort, misrepresentation, warranty, negligence. Strict liability or otherwise, for any special, indirect, incidental or consequential damages arising out of or in accordance with this agreement.
REPRESENTATION AND WARRANTIES:
16.1 Each party represents and warrants to and covenants with the other party that:
a) it has been duly incorporated or created and is validly subsisting and in good standing under the law of jurisdiction indicated in the preamble of this agreement;

b) it has the corporate power and authority to enter into and perform its obligation under this Agreement;
Each party may represent and warrant that it has complied with all tax obligations and that there are no outstanding tax liabilities or disputes.
c) this agreement has been duly authorized, executed and delivered by it and constitute a valid, binding and enforceable obligation enforceable against it in accordance with its terms;

d) each party may represent and warrant that its financial statements provided to the other party are accurate, complete, and prepared in accordance with applicable accounting principles.

e) Each party represents and warrants that there are no pending lawsuits or legal proceedings that could materially affect the joint venture or the parties' ability to perform their obligations under the agreement.
TERMINATION AND DISSOLUTION:
16.1 Termination for event of default
16.1.1 In case of occurrence of any of the following events (hereinafter referred to as "Event of Default") either Party may terminate this agreement by giving immediate written prior notice to the other party:
If the other party fails to perform, or commits a material breach of any obligation, warranty, representation or provision contained herein and fails to rectify or remedy such failure or breach within 90 days following delivery to such a party of a written notice of the alleged failure or breach;

If the bankruptcy occurs involving the other party;

If the other party undergoes a change in Control;

If the other party is dissolved or liquidated, except as a consequence of a merger, amalgamation or corporate reorganization to which such a party is a partner provided there is no change in control of the other party as described in Clause 10.1.1 (c) above; or

If the other Party is in violation or breach of any anti-bribery laws.
16.1.2 If this agreement is terminated pursuant to Clause 16.1.1 above, without prejudice to any other rights or remedies available under this agreement, including under clause 15 dealing with Indemnification, the party who has not caused the event of default ("the non-defaulting party") shall have the right exercisable at its sole discretion, at any time within 90 days of the day it became aware of such event of default, to give notice ("Default notice") to the defaulting party containing an offer by the Non-Defaulting Party, at the option of the Non-defaulting Party to either:
Sell all of the shares held by the Non-defaulting Party to the defaulting Party (" Offer to Sell") at a price that is equivalent to the Fair Value of such Shares; or

Purchase, directly or indirectly, through a designated nominee, all of the shares held by the defaulting party ("offer to purchase") at a price that is equivalent to Fair Value.
GOVERNING LAW AND DISPUTE RESOLUTION
1 This agreement shall be governed by Indian laws. In the events of any dispute arising out of or in connection with this agreement including any question regarding its existence, validity or termination ("

Dispute

"), it shall be first settled amicably by the Parties.
17.2 In case of any dispute or disengagement between the parties over any terms of this agreement, the said matter shall be referred to an Arbitrator as appointed under International Commercial Arbitration. The said arbitrator shall be appointed mutually by both the parties to the agreement.
MISCELLENOUS
19.1 CONFIDENTIALITY
19.1.1 Each of the parties ("Receiving Party") shall exercise a high degree of due care to prevent the unauthorized dissemination, disclosure or use by the receiving party, other than as expressly provided herein, of any Confidential Information of another party ("Disclosing Party").
Subject to Clause 19.2.3, the Receiving Party shall not make or allow any disclosure of such Confidential Information to any other person.
19.2.2 Confidential Information shall not include information which:
is, or become, publicly known, through no wrongful act of the receiving party or any of its Affiliates, agents, consultants or employees; or

is approved for release by written authorization of the Disclosing Party; provided that the disclosing Party has the necessary authority to release the confidential information:
19.2.3 A receiving party may make disclosure of confidential information:
to any of its employees, management, affiliates and agents, advisors and consultants on a need-to-know basis; or

in course of legal proceeding, or to a Governmental Authority, if such disclosure is necessary under applicable Laws.
19.2.4 In all such cases where disclosure is made under Clause 19.2.3 (b), the receiving party shall give written notice to the Disclosing Party prior to making such disclosure, if permitted by applicable laws.
19.2.5 The provision of this clause 19.1 shall apply throughout the term of this agreement and for the period of 3 (three) years following its termination.
19.2 COST AND EXPENSES
Each party shall bear all the cost and expenses incurred by it in connection with any discussion, negotiations and investigation undertaken in connection with the subject matter hereof, including costs and expenses associated with retention of its professional advisers.
19.3 AMENDMENT AND WAIVERS
No amendments to this agreement shall be valid or binding unless set forth in writing and duly executed by the parties. No waiver of any breach of any provision of this agreement shall be effective or binding unless made in writing and signed by the waiving party,
19.4 GOOD FAITH
The parties acknowledge and agree that there may be contracts of the JVC with either party. The parties shall act in good faith in all such dealings and such transaction shall be undertaken on an arm length basis.
19.5 SEVERABILITY
If any provision of this Agreement is determined to be invalid or enforceable in whole or in part, such invalidity or unenforceability shall attach only to such provision or part of such provision and the remaining part of such provision and all other provision of this Agreement shall continue to be in full force and effect.
19.6 FORCE MAJEURE
Neither party shall be liable to the other party for its failure to fulfil any of its obligation under this agreement if such failure is caused by an event of Force Majeure.
For the purpose hereof, an event if "Force Majeure" shall include an act of God, action or failure to act of any government or governmental board, department, bureau or authority, confiscation, war, blockade, insurrection, riot, sabotage, flood, fire, explosion, landslide, lightening, earthquake, storm, accident, strike, lock out or any failure (other than a failure caused by the negligence or deliberate act or omission of the Party relying on this clause).
IN WITNESS WHEREOF BOTH THE PARTIES TO THIS AGREEMENT HAVE JOINED THEIR HANDS TO GIVE EFFECT TO THE SAID AGREEMENT ON THE DATE AS MENTIONED ABOVE.
For ABC
K
MANAGING DIRECTOR
(FIRST PARTY)
For MNO India Private Limited
MANAGING DIRECTOR
(SECOND PARTY)
WITNESS:
NAME:
ADDRESS: SIGNATURE
NAME:
ADDRESS: SIGNATURE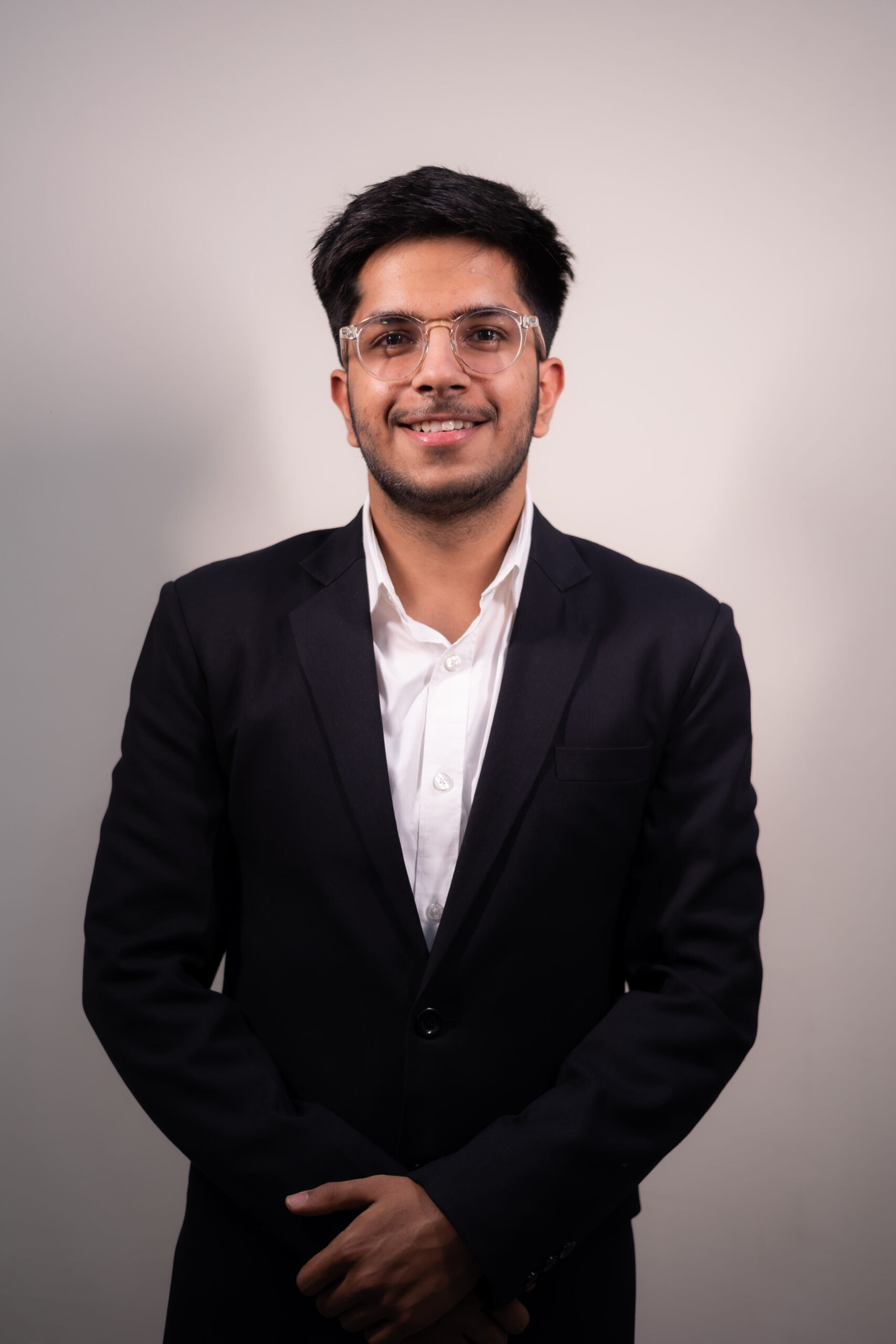 Siddh Dhingra is an accomplished Associate Consultant with a specialization in Corporate and Allied Laws, offering dynamic expertise in general commercial legal matters. With a background in commerce and trade, Siddh has served as a consultant for Corporate Houses and Micro, Small, and Medium Enterprises (MSMEs). He possesses extensive knowledge in Customer Acquisition, Direct Selling, Marketing, Expansion Strategies, and Setting Up Consulting, providing personalized and comprehensive guidance for diverse business needs, combining legal acumen with strategic planning.